A measured survey provides an accurate representation of your building or site. This can include structural elements and architectural features and record the internal or external measured dimensions of a building, which are then drawn up to scale.
What information do measured surveys provide?
Measured surveys provide details for large sites for feasibility studies. Different types of survey are used to record specific details:
Floor Plan: A view of the room layout

Elevations: One side of a building from the outside

Cross sections: A cut through of the building

Roof plan: An overhead view of the building

Site plan: Shows the location of building in relation to boundaries, other buildings, trees, etc.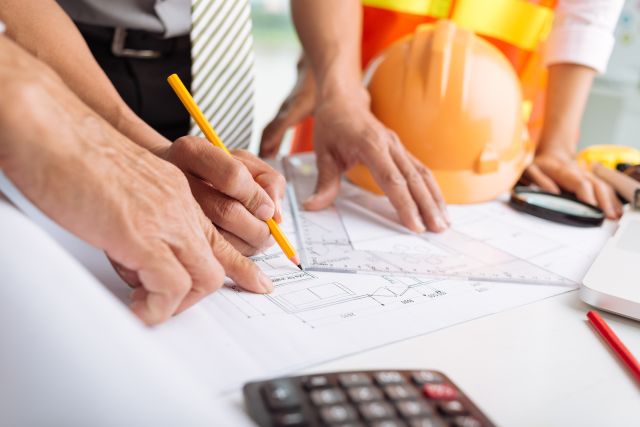 When would I need a measured survey?
You may need a measured survey to provide detailed information on aspects of your building before starting structural work such as a loft conversion or extension. Designers use them to plan layouts and contractors need them for pricing work and materials.
How are measured surveys conducted?
We offer a complete planning application service, from the initial assessment, drawings and determining solutions to any constraints to submitting detailed documentation and liaising with the planning authorities.
If you are planning building work or need accurate and detailed information about your property, discussing your needs with someone experienced in surveys ensure that you have the right survey, containing the detail needed by the builders.
Robert Rigby Architects
Our full range of architectural services encompass all aspects of construction, from residential to commercial projects, in the private and public sectors, and our clients range from private clients to blue chip companies and house builders..
The Robert Rigby Architects team is committed to delivering quality in the design process and efficiency in project administration, working closely with our clients to realise their aspirations on time and within budget.
If you are thinking of building your own home or extending / refurbishing your existing one, please contact us today and arrange a design consultation, with no obligation.
We can be reached on 0118 959 4932, email enquiries@rigbyarchitects.com or click on the button below to get in touch.